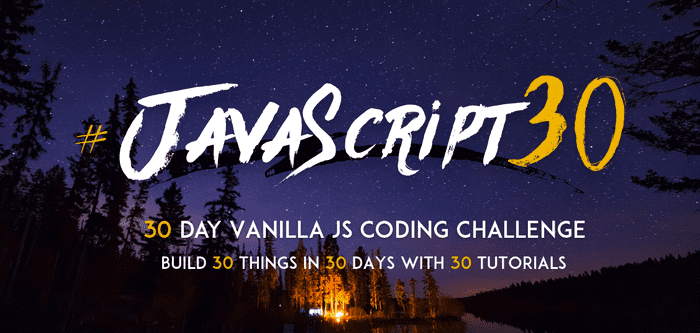 You have probably heard on Twitter or got an email from me. I just launched JavaScript30 - my latest free course. It has absolutely blown up - over 45,000 people have signed up in less than a week and the feedback has been overwhelmingly positive.
So, you've done a few courses and read a few books but still don't feel great about your relationship with JavaScript.
How do you get better?
Build things. Lots of things. Build 1,000 things. Keep it up and don't stop. Seriously.
This has always been my advice. Just put in the work and you will get better.
But Wes, what should I build? I have no ideas! Please don't make me do another todo app.
Ideas, Eh? I've got lots! This is JavaScript30 — let's build 30 things together.
Find an issue with this post? Think you could clarify, update or add something?
All my posts are available to edit on Github. Any fix, little or small, is appreciated!